Our Catholic school is part of the Catholic Church. We work in partnership with our local parish and priests in order to enrich the spiritual life of the students, staff and families of our school, especially through the celebration of the Sacraments.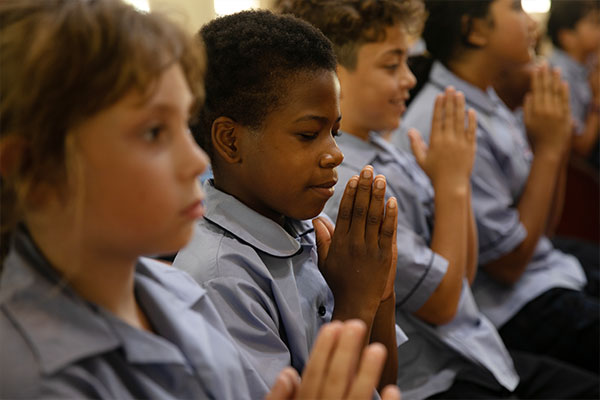 The religious life of Our Lady of Mount Carmel Catholic Primary School Waterloo is nourished by its close relationship with Fr Paul Smithers and the Catholic Community of City South (Waterloo, Redfern and Rosebery). 
Both school and parish offer many opportunities for people, especially our children, to think about God and the place of faith in their lives, and to meet God in word and sacrament. The school conducts a comprehensive Religious Education unit on each sacrament and coordinates sacramental retreat days.