Our Lady of Mt Carmel has many facilities to encourage active play and learning.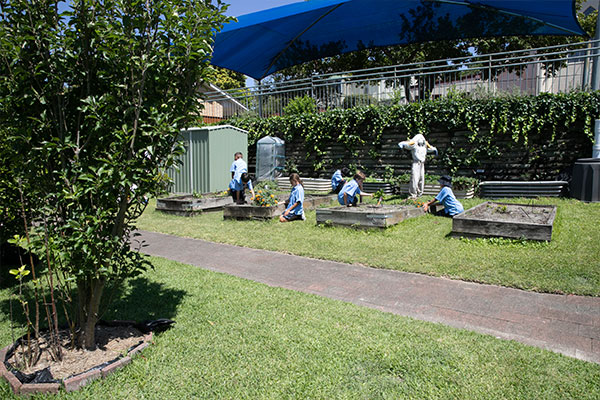 Gardens
The large outdoor area has a separate area where the students and staff maintain a bush tucker garden and grow a range of vegetables.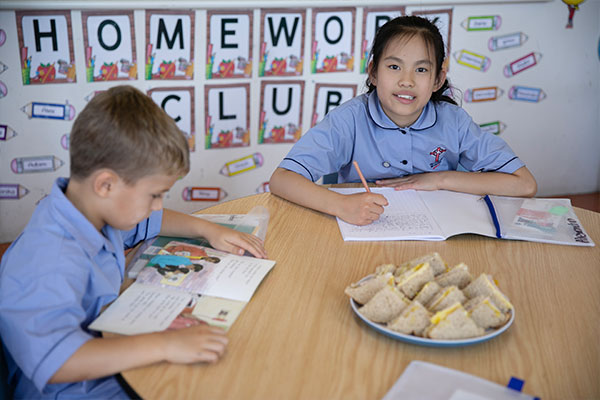 Homework Club
The school has a Homework Club each day from 3:00–6:00pm. The staff including a teacher, supervise and support with homework along with fitness and other creative activities including music, cooking and art. The children are given the opportunity to have free choice and rest after homework. Afternoon tea is provided.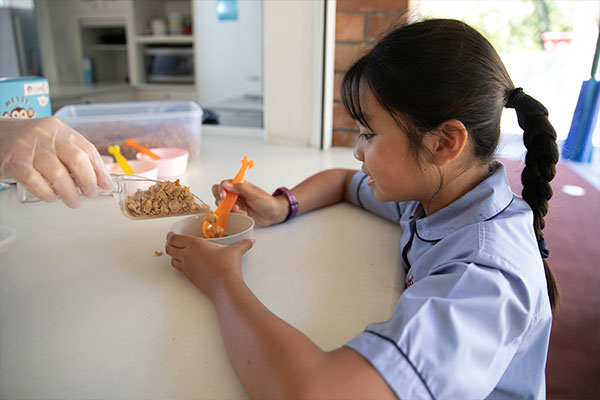 Breakfast Club
The school offers a breakfast club that is operated by staff. South Cares works closely with the school assisting with the breakfast club and also provides a sport program. The parent/carer community is invited to engage with the program which models good nutrition and healthy choices. Students are encouraged to serve and clean up under the guidance of the teachers and community helpers.
Classrooms
Our fully air conditioned learning spaces provide students at Our Lady of Mt Carmel with comfortable areas with access to digital technology to support rich challenging, collaborative and innovative learning experiences.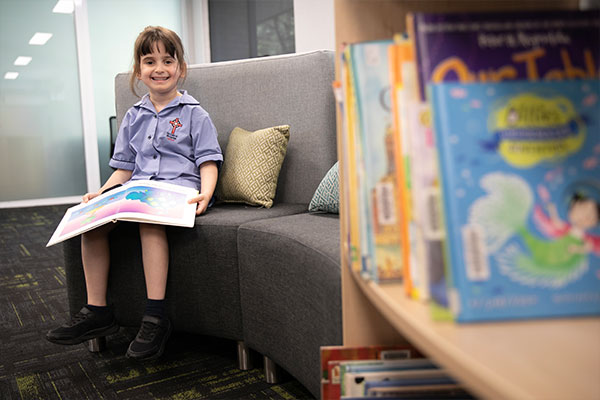 Library
Students and staff at Our Lady of Mt Carmel have access to a well-resourced and equipped library. We are committed to providing students with the tools, resources and facilities needed to maximise their learning, creativity and co-curricular opportunities. The library provides a flexible learning space which is utilised by all students.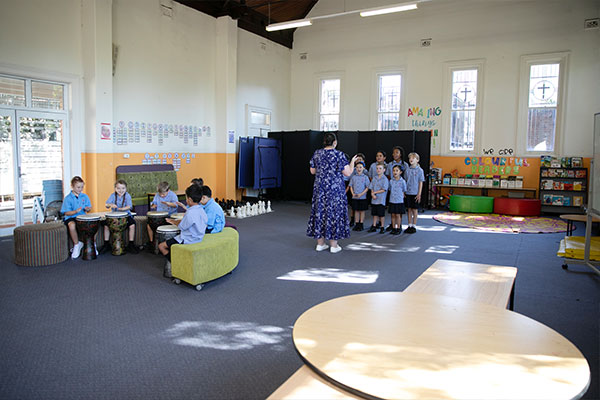 School Hall
We have a large school hall which is used for a variety of purposes including Homework Club, Breakfast Club, school music program, sport and whole school events. The kitchen facilities allow for catering of community events.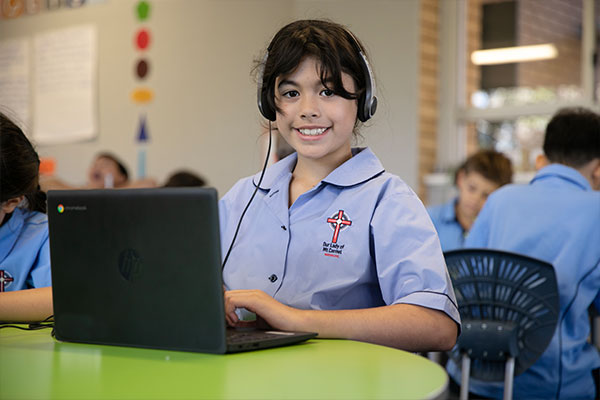 Technology
Each child is provided with a device for use at school to enhance their learning with an emphasis of creative and analytical thinking. Personal devices include Chromebooks, Apple iPads and laptops. The students also have access to Drones, Bee-Bots, Spheres and  COZMO Robots. Technology is part of the Science and Technology Syllabus and is embedded across all areas of the curriculum.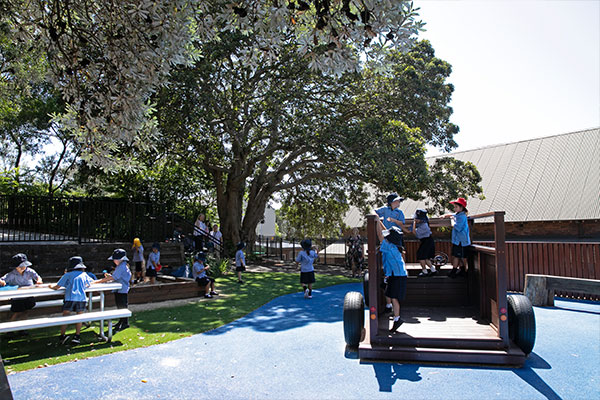 Playgrounds
The spacious playgrounds include a basketball court, eight handball courts and a grassed area for running around. Junior students have their own space with access to climbing equipment and Lego tables.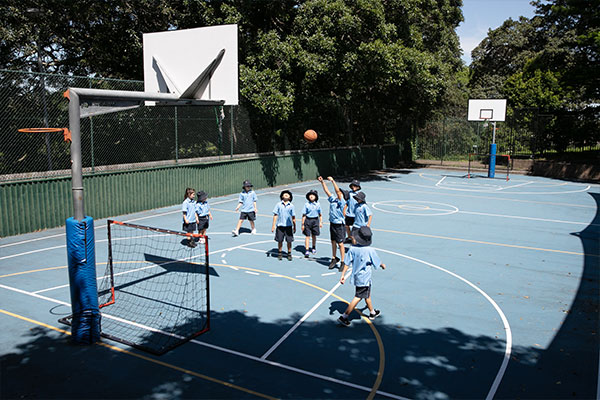 Basketball court
Our multipurpose full basketball court is utilised by students at every break and provides a great place to play basketball, soccer or touch football. Our students love using this area during break time and basketball is also included in their weekly sport program.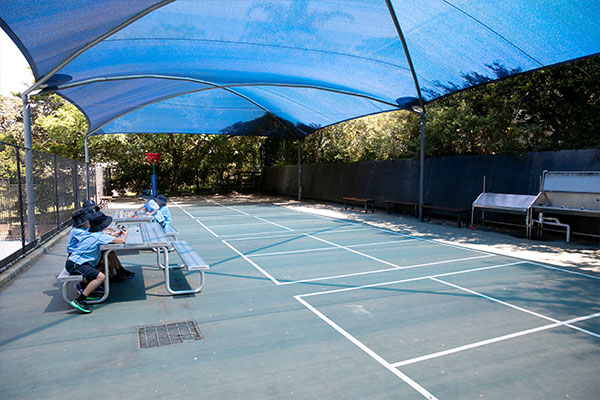 Undercover area
We have an undercover area where students can play table tennis, chess or read during breaks. This provides alternate opportunities for students who prefer a quieter play time or just somewhere to sit and chat.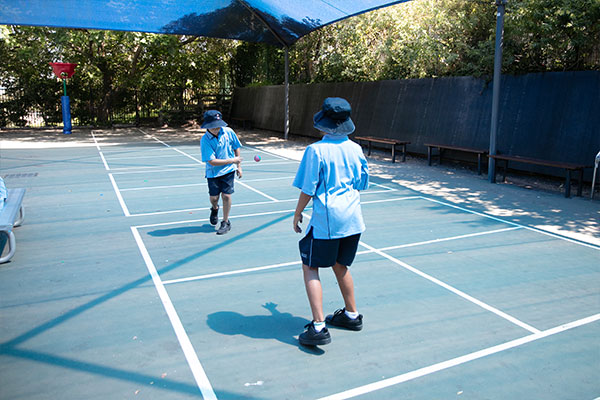 Handball courts
There are 6 handball courts for students in Years 3 to 6. This year, handball courts will be included in the Kindy to Year 2 playground.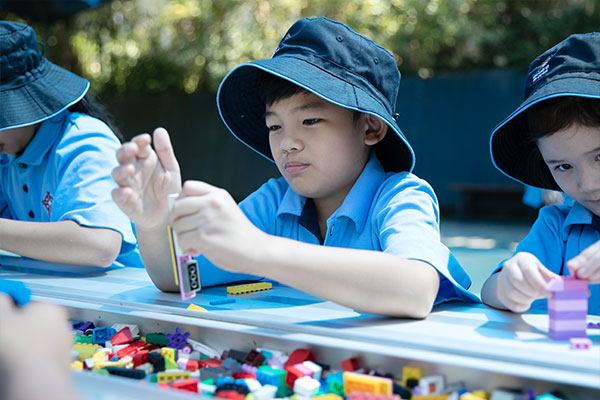 Lego tables
Students of all ages love being at our Lego tables where they can sit, chat and create! We have Lego tables on the infants and primary playground.